"Come as strangers, leave as friends"
about us
As a family-owned business, and our top priorities are providing friendly service, personalized experiences, and a quiet and central location for our guests. We take great pride in our well-kept gardens and swimming pool, which offer the perfect space to unwind and relax during your stay.
the location
Located in the heart of Acharavi, our aparthotel is surrounded by the vibrant energy of this beautiful village. With easy access to many of Acharavi's attractions and services, including the bus station, pharmacy, bank, supermarkets, and a variety of restaurants and cafes, you can experience the best of what this charming destination has to offer. Plus, our location is just a short stroll away from the stunning beaches of Acharavi, where you can relax and soak up the Mediterranean sun.
rooms & services
At our aparthotel, we pride ourselves on providing our guests with comfortable and stylish accommodations. All of our rooms have recently been renovated and feature quality fittings and furnishings to ensure your stay is of the utmost comfort. We also offer a range of services, including free Wi-Fi, satellite television, and air conditioning in every room. Our meticulous attention to detail is evident throughout our property, from the beautifully landscaped gardens to the spotlessly clean rooms.
why stay with us
When you stay with us, you can expect friendly and approachable service from our small but dedicated team. As owner-operators, we take pride in offering a personalized level of service that cannot be matched by larger motel complexes. Our goal is to make your stay with us as comfortable and memorable as possible, so you can relax and enjoy your time in Acharavi.
village type room
ideal for couples

Relax in our spacious village room, complete with a cozy kingsized double bed and all the amenities you need for a comfortable stay

see more

country type room
ideal for friends

Whether you're traveling with a friend or family member, our village room with two large single beds is the perfect choice. Enjoy all the comforts of home in a serene and tranquil setting.

see more

garden view suite
ideal for families or two couples

Treat yourself to the ultimate vacation experience in our stunning village garden suite. With direct access to the pool and a spacious veranda, you'll never want to leave.

see more
our facilities and services
apartments facilities
We've gone the extra mile to create a comfortable and inviting atmosphere for our guests. You'll love our newly renovated rooms, which are kept spotless and surrounded by a beautiful garden full of tropical plants and colorful flowers. When you're not out exploring Acharavi, you can take advantage of our outdoor dining and BBQ area, perfect for enjoying those warm summer days and nights.


room features

One thing that sets us apart from other hotels is our friendly and approachable service. We're here to make your stay as enjoyable as possible and to help you create lasting memories during your time in Corfu. All of our rooms come equipped with free wireless high-speed internet, satellite television, coffee and tea making facilities, and air conditioning. We take great pride in our rooms, and our guests frequently comment on the high standards of cleanliness and comfort.
location
Our location is another big advantage of staying with us. We're centrally located to many of Acharavi's top attractions and services, including the bus station, pharmacy, medical center, bank, and a wide variety of restaurants and cafes. You'll also appreciate our proximity to the supermarket and Acharavi's Region Tourism Centre. And best of all, it's just a short 5-minute walk to Acharavi's beautiful beaches, where you can soak up the sun and enjoy the crystal-clear waters of the Ionian Sea.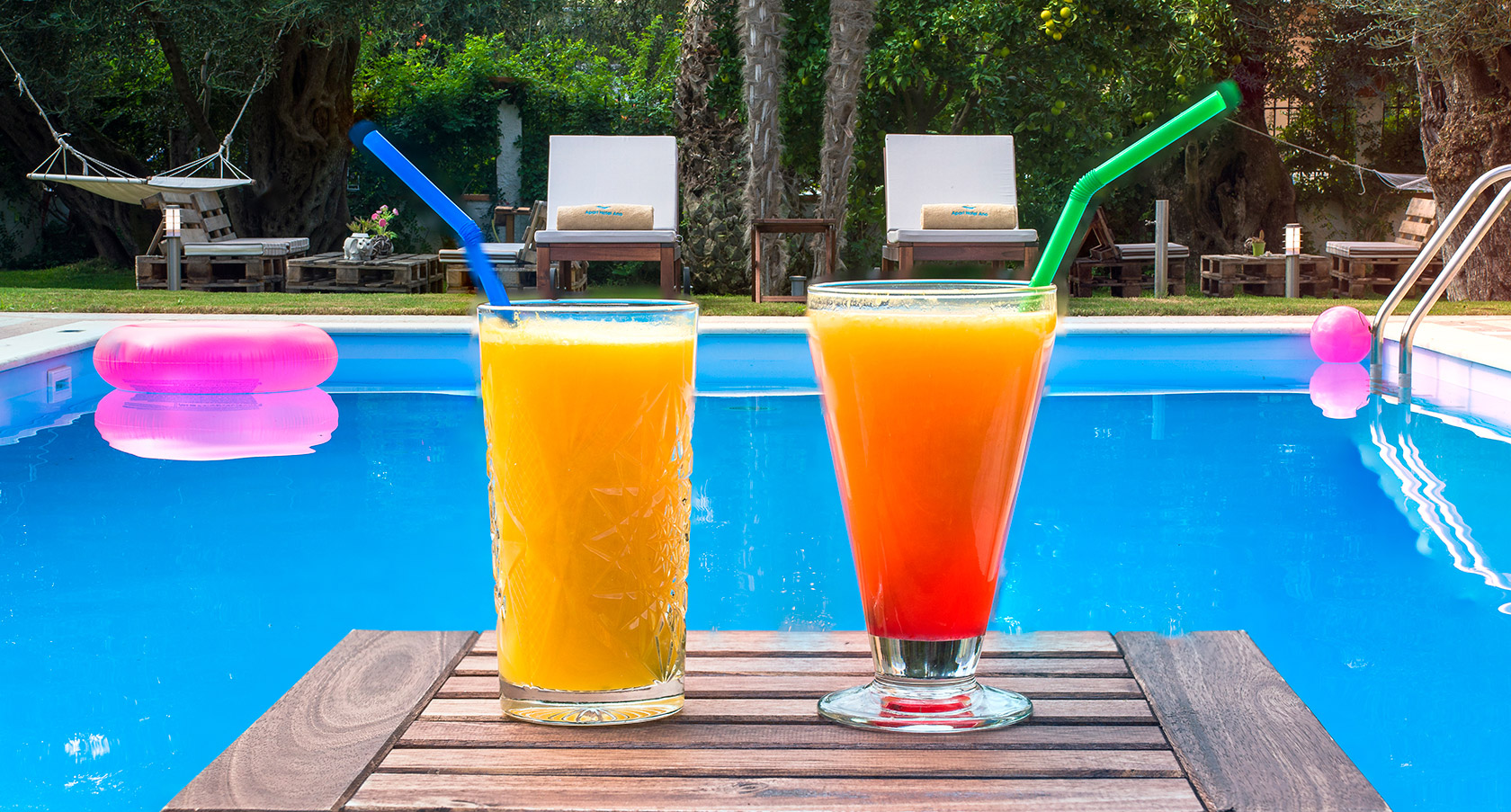 location
spacious garden

swimming pool
daily cleaning
where we are
Acharavi, a picturesque village located just 37 km from the center of Corfu, offers a peaceful and serene getaway from the bustling city life. The journey to Acharavi takes around 35 to 45 minutes by car, depending on traffic. The village is surrounded by lush vegetation, creating a beautiful natural setting. One of the main attractions of Acharavi is its stunning 8 km long sandy beach, one of the largest on the island.

There are many charming villages nearby worth exploring, such as Petaleia, Upper Perithia, Kassiopi, and Lafki. For those who love the mountains, we recommend a hike to the peak of Pantokrator, which at 906 meters (2,972 ft) is the highest mountain on the island and offers breathtaking views.

To the west of the village, you'll find the beautiful Thinalia Antinioti lagoon, a must-see for nature lovers. Whether you want to relax on the beach, explore charming villages or hike in the mountains, Acharavi is the perfect destination for a memorable holiday.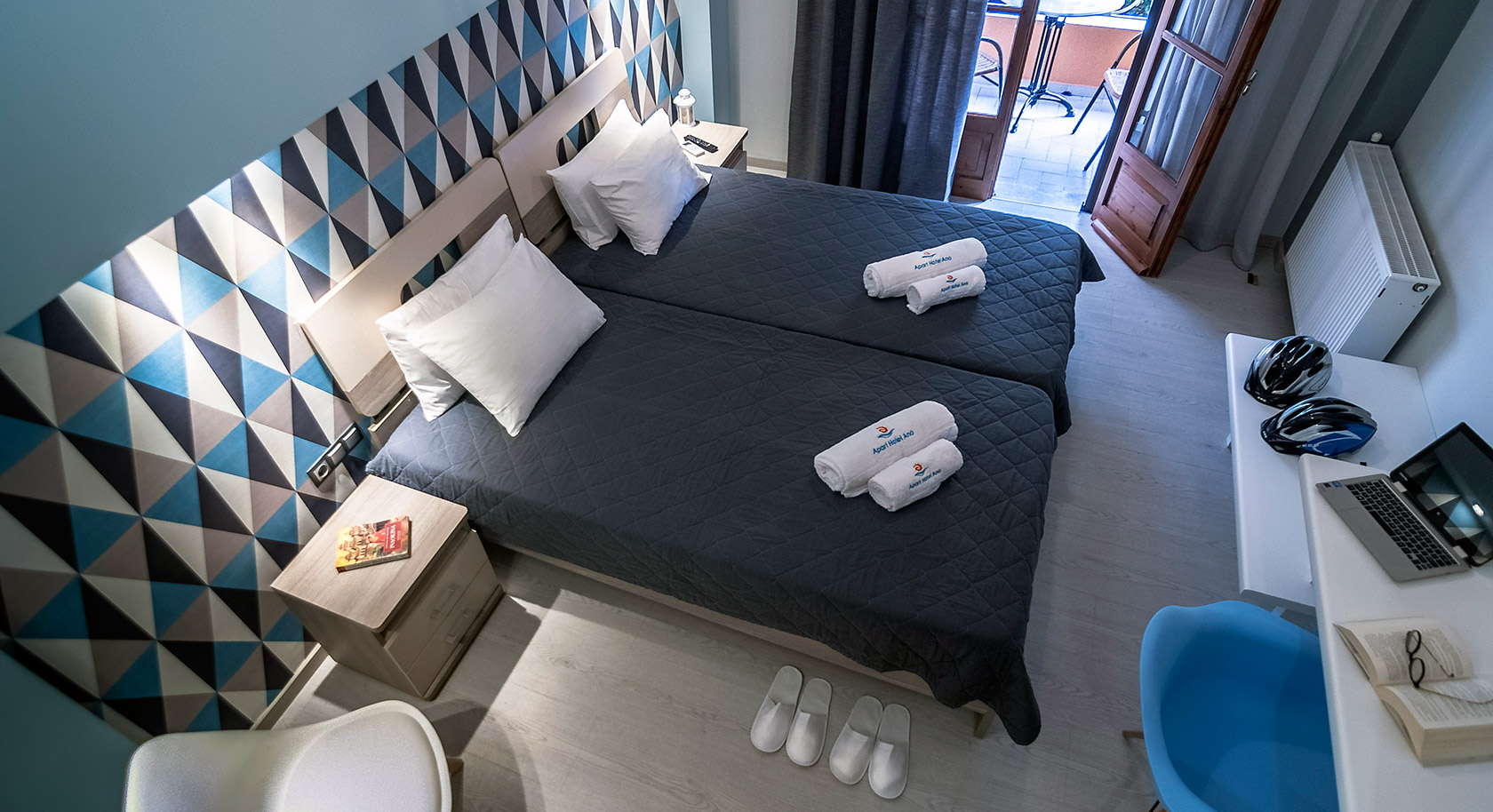 we will be glad to hear from you